Electric Cars vs Gasoline Cars

The growth in popularity of electric cars, or EVs, in recent years has been impressive. If you're in the market for a new or used Toyota, it's helpful to compare electric cars vs gasoline cars to see which one is right for you. Here at Don Jacobs Toyota, we have a great lineup of different EVs and gas vehicles for you to choose from.
Let's look at the two big categories modern drivers focus on when considering electric cars.
Cost to Drive
Comparing the big picture cost to drive an EV versus a gasoline vehicle is where it starts to become clear that EVs have some advantages. The clearest place to explore is fuel and maintenance costs. Electric cars don't require gasoline, oil changes, and lacking transmissions don't require transmission fluid or maintenance for associated parts either. There are immediate benefits here, and when looking long term it's clear that EVs will offer even greater savings thanks to reduced routine maintenance needs.
Keep in mind, yes there are costs associated with charging an EV, but the DOE found it costs on average just $9 to fully charge a battery with a 200-mile range.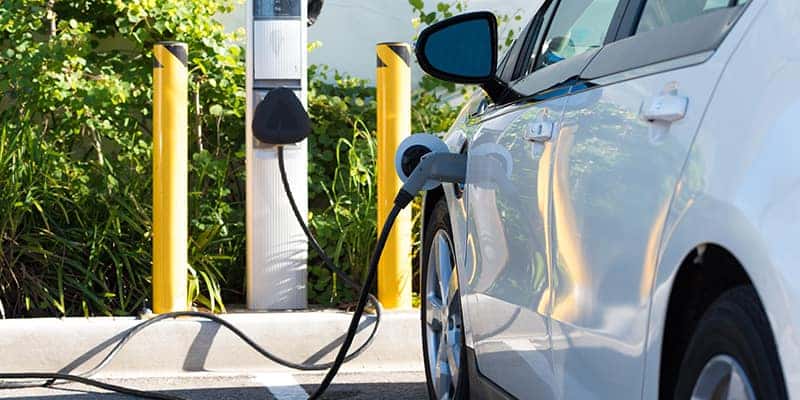 Driving Experience
All Toyotas are engineered to offer a superior driving experience, and that certainly includes conventional engine options. But the EV lineup advances this a step further – no transmission means no shifting gears, which keeps the drive easy and even smoother. And having no combustion engine is perfect for drivers who prefer a quiet ride.
EVs are also undeniably fun to drive. When you want it, they can offer all of their potential performance, instantly. What's incredible is all this power and driveability comes at zero emissions.
Charge Your Way Into the Future at Don Jacobs Toyota
The best way to decide if you'd rather drive an EV or gasoline vehicle is to test drive both. Stop into our car dealership in Milwaukee to take a new Toyota or two out for a spin to see which one is the perfect fit. We maintain an extensive lineup of new and used cars for sale to make sure you have the options needed to make the right choice. Come on by today to enjoy great service and an excellent Toyota lease deal on your next vehicle.